Bona Certified Contractors
Bona's Certified Contractor program has been implemented throughout the worldwide Bona distribution network to embrace Bona's policy of providing not just the best quality products but also the best contractor services.
The Bona Certified Contractor Program
---
The Bona Certified Contractor Program (BCCP) is by invitation only. Invited Certified Contractors are industry professionals who demonstrate expertise with all Bona product systems and who demonstrate professionalism in their work practices.
Bona Certified Contractors are promoted by Bona in Australia and have access to the latest Bona machinery and products in order to provide the best possible results for their clients. In addition BCC contractors can offer the Bona Dust Control System as well as specialised deep cleaning services with the Bona PowerScrubber system. To view the Australian BCC directory visit BCC Flooring Contractors Listing.
Bona Certified Contractors legally abide by the BCC program requirements including:
Fit for purpose use of Bona non-toxic finishes
Use of the complete Bona finish system as recommended by Bona
Provide information regarding on-going care of Bona finished floors
Hold a current policy for public liability insurance (minimum cover $5 million)
Meet any relevant state statutory building licence requirements
Adhere to relevant health and safety regulations
Conduct business in a professional manner
Who Can Join?
---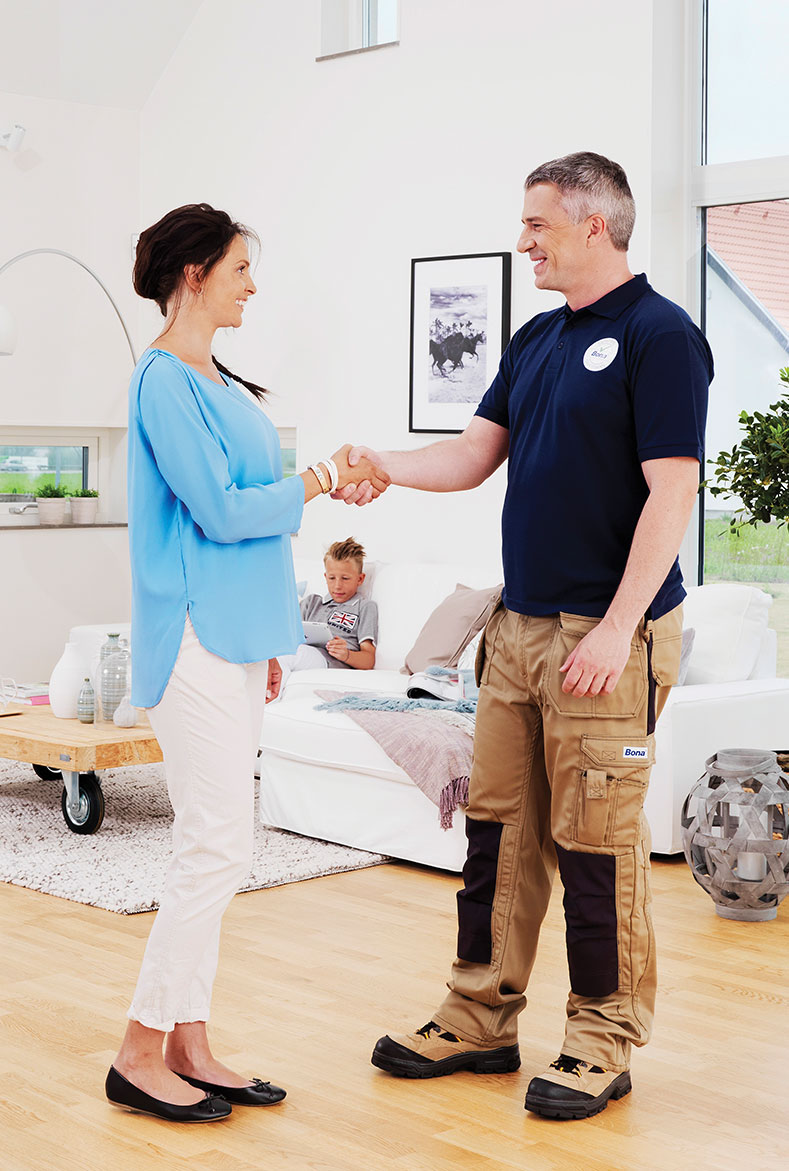 The Bona Certified Contractor program (BCCP) is for professional contractors who meet the program requirements and who demonstrate professionalism in their work practices.
Members of the program are required to accurately specify Bona non-toxic finishes. Solvent-based finishes or other products should only be used if specified by an architect or property owner.
Bona Certified Contractors must correctly follow the relevant Bona installation procedure and specify fit for purpose Bona finish systems. A solvent sealer should never be used under any circumstances as part of a Bona system. BCC's must demonstrate prior effective use of Bona water-based finishes over a period of time to be considered for the program.
Bona Certified Contractor Program Benefits:
Promotion of Contractors business using the BCCP logo
Marketing support including Bona brochures, van stickers and clothing
Your business listed on Bona website – BCC Flooring Contractors
Special prices and offers on Bona sanding machines
Referrals from Bona head office and sales team requesting competent contractors
Promotion of BCCP through consumer products such as Bona Spray Mops